China Stv Valve Group Co., Ltd. is situated in Yongqiang High-Tech Industrial Park, nicknamed "China Valve City" in Longwan, Wenzhou. It is also known as the birthplace of China's private economy. It is also a key backbone of high-tech new valve production integrating design, research, and development, manufacturing, sales, and service.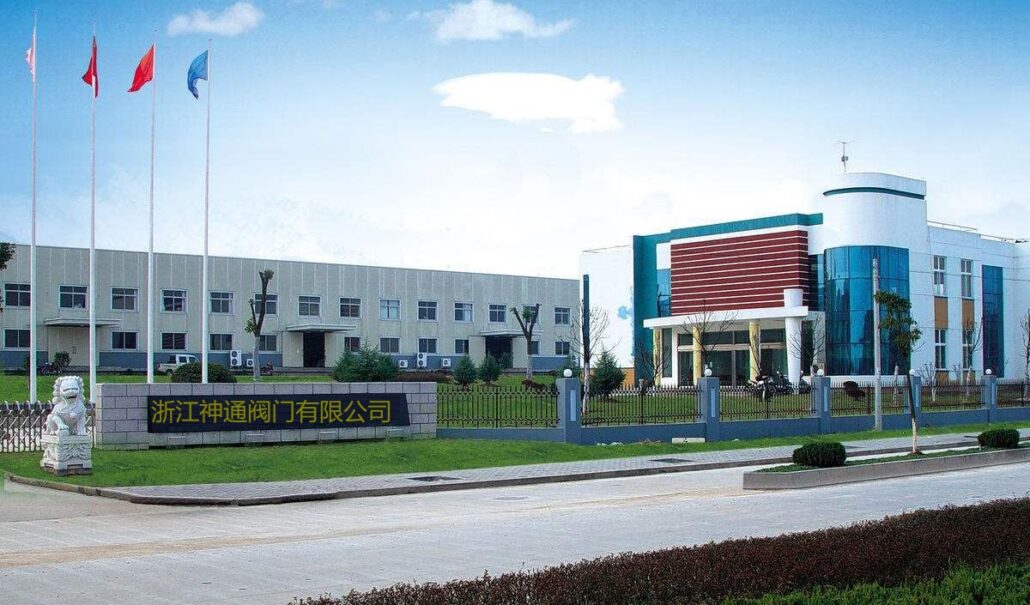 The company currently has more than one hundred employees, including three senior engineers and two senior title managers. The company has established an EPR management system and an advanced valve performance inspection and test center, a CAD valve design center, and a three-dimensional simulation manufacturing test design system. The introduction of a direct-reading spectrum analyzer, a pressure test bench, chemical composition analysis, and mechanical performance testing, hardness testing, spectral analysis, ultrasonic thickness gauge, and various special equipment, etc., and provides a strong guarantee for the manufacturing of high-quality valves. It not only improves the quality and speed of product development but also makes the quality assurance system more scientific and complete. It is the first to pass ISO9001:2008 international quality system certification, ISO14001 environmental system certification, OHSAS18001 occupational health, and safety certification, CE EU safety certification, and National Quality Supervision Agency (TS) certification.
The company's products adopt advanced domestic and foreign standard products such as American Standard ANSI and API, Japanese Standard JIS, British Standard BS, German DIN, National Standard GB, and Chemical Standard HG. Products cover all levels of pressure valves: flanged ball valves, gate valves, globe valves, filters, check valves, threaded ball valves, quick fittings, sanitary valve fittings, electric valves, and other series. It is widely used in petroleum, chemical, natural gas, light industry, electric power, pharmaceutical, metallurgy, water supply, military, and other industries.
Since the establishment of the company, the products have been sold well at home and abroad, and exported to Europe, America, South America, Southeast Asia, the Middle East, Africa, and other countries and regions. It is deeply trusted and praised by customers at home and abroad. With the goal of "casting the brand, based on the industry. Developing the country and going to the world", we create a first-class brand of "Stevie" to meet the needs of customers with reasonable prices, perfect pre-sales, in-sales, and after-sales services. Our employees are forging ahead with a broad mind and wholeheartedly welcome domestic and foreign merchants to visit Resituo to seek common development, and hope to strengthen cooperation with all walks of life to create brilliance together.

Proudly As China Valve Manufacturer
We are a famous Industrial Valve supplier who not only provides a wide range of valve products but also excellent valve solutions.
First, the pre-sale service: To achieve the top technology and sales services, allowing users to purchase each have a service experience.
① Before the procurement of product technology communication and exchange, take the initiative to give advice.
② in the choice of product model to consider whether the lowest cost of maximizing industrial and mining efficiency.
③ can not meet the requirements of industrial and mining, according to the special requirements of customers, designers reasonable arrangements to improve.
Second, the sale of services: Respect each user; Give users a relaxed, rest assured the overall value of services.
① cost-effective: than the price, quality, service, reflect whether there is no place.
② strictly in accordance with the relevant standards and technical requirements for valve testing and testing.
③ in the process of cooperation, in accordance with the contract, quality and quantity on-time delivery, at any time to maintain contact with the user.
④ During the production period, relevant technicians may come to our company for product supervision and inspection. At the same time, our company will provide the structural drawings and detailed documentation of the products to make supervision documents.
⑤ on special industrial and mining or custom-made products, professional and technical personnel can consult the site guidance.
⑥ my company in the phone before the product model, caliber, number, number of confirmed.
Third, after-sales service: First-class service to create the first-class enterprise so that customers worry-free.
① According to the contract to provide product certification, production license, inspection reports, installation instructions.
② Customers in the process of acceptance of the product, if there is inconsistency with the contract requirements, I received the Division within two hours after the notice given to customers.
③ Division I provide 12 months of the product warranty period, time from the acceptance date of calculation.
④ In the correct installation and use of the product quality problems, the company will be responsible for in the end.
Warranty replacement promise:
① In the normal storage, installation, maintenance, use conditions, due to product quality problems can not be used normally, to provide three guarantees four packages: quality, quantity, timely protection, repair, replacement, return, package loss.
② When receiving the feedback of quality information, it will put forward the handling suggestion within 24 hours and reach the site within 100 hours for handling.
③ According to the user needs to provide spare parts, spare parts and installation, commissioning and maintenance services.
STV is a China Valve manufacturer located in Yongqiang High-Tech Industrial Park, Wenzhou City,  Zhejiang Province, as a company specializing in industrial valves and pipe fitting equipment.
Don't hesitate to contact us if you have any questions about the industrial valves or request a quote. Our experienced valve experts will give you feedback within 24 hours and provide a customized valve solution.
Mr Jalen Lee
Add: 88# ,Jifeng Road,Wenzhou City, Zhejiang Province,325025
Email: [email protected]
Tel 1: +86-0577-85987444
Tel 2: +8615157766245