Industrial valve is an important accessory to control the flow of medium in industrial pipeline. It can be used to control the flow of air, water, steam, various corrosive media, mud, oil, liquid metal and radioactive media. The valve is composed of valve body, opening and closing mechanism and valve cover
What are you looking for in an industrial valve? What are the best things to consider when choosing one? Because an industrial valve is important and is a part of many different things in many different industries, there is a great demand for honest and truthful industrial valve reviews. The question is what reviews should you believe in and what reviews should you be skeptical about? Here are some tips and reviews to help you choose:
The Basic Valves
Stop and check valves are the basic types of valves. Of course there are many different and more complicated types of valve, but stop and check valves are the foundations of these valves. Unlike other valves which depend on the flow or action of the substances it contains, a stop valve is basically a valve that could be opened or closed at will. Manually, it could be switched to prevent or promote flow of liquids, gases and other substances. A check valve, also more commonly known as a one-way valve, is a two-port valve that permits entry to one and permits exit to another.
The More Complicated Valves
Of course, one wouldn't be able to compress and classify all types of valves into stops and checks. There are more complicated industrial valves out there and they are very much helpful in many industries.
Balls, plugs and butterfly valves are valves which has movable flows. Ball valves have ball-shaped disks with holes, which when rotated would close or open the valve. Plugs are cylinders with holes and these also make use of holes moved perpendicular to the flow to close them. Butterfly valves are used to isolate or regulate flow; they are more similar to ball valves but are cheaper and lighter.
Gate and globe valves are also more common types of valves. Also known as a sluice valve, a gate valve would either fully close or fully open. There are no partials here, as the flow of the matter would require that you fully lift up a rectangular or circular wedge out of the way. Even at higher pressures, a gate valve would remain tightly shut. Globe valves are one of the most efficient types of valves. They are one of those valves which would always experience lesser leakages and lesser losses.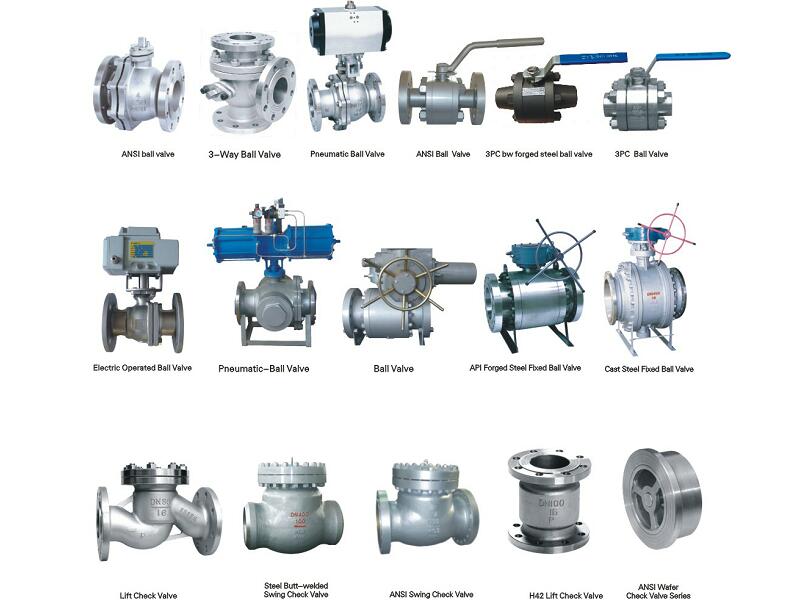 The Reviews
Of course, manufacturer reviews would always be good. If you see a manufacturer that tells you everything about the product – strengths and weaknesses alike – you have found an honest manufacturer. If you want to find the best reviews for industrial valves, it is best to look in third-party sites that do not get paid to publish good reviews for a product. Being skeptical is human nature, but trusting an honest review is a very good way to find the best things in the world. You might want to check for any inconsistencies about the review too. There is no perfect product but there could be the best product for you and your system.