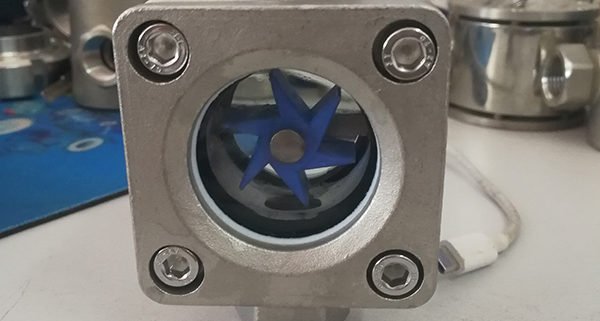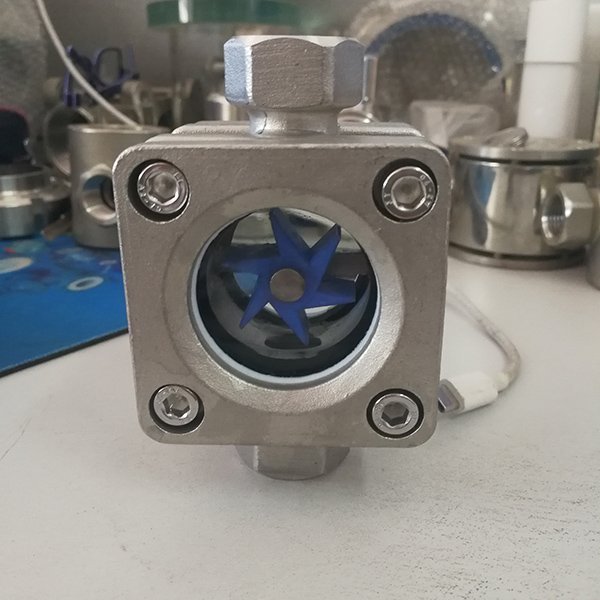 Direct impeller viewing sight glass (impeller indicator; impeller viewing sight glass; flow indicator; oil flow observer; liquid flow display; flow observer) belongs to the category of viewing sight glass, which is a necessary accessory to observe the flow of medium in pipeline. The flow indicator of impeller sight glass is widely used in cooling system, lubrication system, fuel supply system, petroleum, chemical industry, chemical fiber, medicine, food and other industrial production devices. It can observe the flow reaction of liquid, gas, steam and other media at any time, and it is an indispensable accessory to ensure normal production. The connection mode of flow indicator includes threaded flow indicator, welding flow indicator and flange flow indicator.
Flow indicator can also be used in automatic sprinkler fire extinguishing system. It can be installed on the main water supply pipe or the horizontal pole water pipe to give the medium flow value in a small area in a certain subregion. The flow value can be sent to the electronic control box to start the control switch of the fire pump。
Characteristics of stainless steel sight glass products:
The integrated casting design of the valve body conforms to the manufacturing process of instrument valves, with beautiful appearance, high precision and stronger compression resistance.
The manufacturing process is numerically controlled and the quality is more reliable.
The diversified connection mode adapts to the industry standard more widely.
The installation mode is vertical and horizontal, and the disassembly is more convenient.
It is more convenient to observe the structure of double windows with high perspective.
The click window is easy to disassemble, and the integrated design of maintenance and maintenance is more reasonable.
Material of stainless steel sight glass instruments:
Main material: carbon steel, stainless steel and copper
Windows Material: Tempered Borosilicate Glass, Quartz Glass, Aluminum Silicon Glass
Temperature Resistance of Tempered Borosilicate Glass to Pressure 2.5 MPa < 200 Temperature
Quartz glass withstands pressure 10 MPa and temperature less than 1000 C
Aluminum-silicon glass withstands pressure 6.4 MPa and temperature less than 450 C
Sealing material: nitrile rubber, polytetrafluoroethylene